2014 Incidents
Fire
EMS
Jan
182
0
Feb
145
0
Mar
0
0
Apr
0
0
May
0
0
Jun
0
0
Jul
0
0
Aug
0
0
Sep
0
0
Oct
0
0
Nov
0
0
Dec
0
0
Total
327
0
2014 Calls
Apparatus
Total to Date
Engine
229
Tower
55
Tanker
8
Ambulance
0
Brush
15
Canteen
4
ATR
2
Other
32
Previous Stats
Fire
EMS
2013
1466
3633
2012
2158
3807
2011
1884
3659
2010
1751
3601
Web Counters
Website Visitors
Since
August 25, 2009

Visitors Today
Mar 07, 2014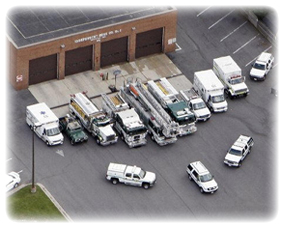 Welcome to the Official Website
for the
Independent Hose Company
Fire & Rescue Station #1
The Independent Hose Company is Frederick County Maryland's Fire & Rescue Station #1. We are Maryland's oldest volunteer Fire Company in continuous operation having been instituted in 1818.

We perform the following services for our community: Volunteer & Career Integrated Team, Fire, Rescue and EMS Services, Advanced Technical Rescue, Home of "Tower 1 & Canteen 1", Fire-EMS-Rescue support to Ft Detrick, Child Car Seat Inspections and, Community Event Support.
We are also the home for MEDIC-1 which provides 24x7 ALS services for the citizens of Frederick City and County. This unit is staffed 24x7 by Fulltime Paramedics.

We have rich history as Maryland's oldest fire station in continuous operation. We have many awards and memorabilia on display in our station. Stop by for a visit.
Valentines 2014 Snow Event For Frederick, Maryland

Chief Rodney Masser, February 14

The Independent Hose Company (IHC) was in full storm mode, with over 18" to 24" of snow in most areas in Frederick County. IHC was able to work with our partners and DFRS leadership to ensure extra volunteer and career staffing was maintained at the station for the duration of the event. Stay safe, winter is not over yet!

Together in service!... (Full Story & Photos)



IHC Tower 1 and RE11 responding to a house fire during 02/13/2014 snow storm.


ATR Team Uses Polar Temperatures for Ice Rescue Training

Chief Rodney Masser, January 26

The following is from WHAG News Reporter Kirstin Garriss

FREDERICK, Md. - Members of Frederick County's Advanced Technical Rescue Team took advantage of the polar temperatures on Saturday to conduct their annual ice rescue training session.

"We want to be prepared to respond quickly and adequately and exercise our equipment and train with it so we know we're prepared to respond," said Chris Kunkle, ... (Full Story & Photos)


ATR Team Receives Montgomery County Fire Chief's Citation Award

Chief Rodney Masser, January 23

Frederick County Independent Hose Company ATR Team Receives Montgomery County Fire Chief's Citation Award.

Frederick County, Maryland Advanced Tactical Rescue

Jared Brown Steve Caho Tom Coe Peter Gorelick Christopher Kunkle Richard Lyons Alex McKenna John Patton Mike Smallwood

On Thursday September 5, 2013, units from the Frederick County Division of Fire and Rescue Services and the Montgomery ... (Full Story & Photos)

Roof Fire

Sergeant Charles Huebner, January 11

Company 1 was dispatched to Edgewood Church Road for a tree down on a house with power lines and fire on the roof. Chief 1-4, Engine 12, and Tower 1 arrived on the scene to find a fallen tree onto wires laying on a roof smoldering. The fire was knocked down with an extinguisher from the Tower basket. The Power Company was requested, but before they arrived, the transformer blew and caused a larger ... (Full Story & Photos)

Water is flowing - 25+ Broken Pipes

Sergeant Charles Huebner, January 08

Company 1 has run over 25 calls for broken pipes, sprinkler systems and alarms within the past 48 hours. Company 1 and the Fire Marshall's office plan to have a busy weekend!... (Full Story & Photos)



Broken Pipe on Bristol Drive


Courtesy of Frederick News Post

Jefferson Trailer Fire

Sergeant Charles Huebner, January 08

Around 1:30, Rescue Engine 11 and Tanker 1 were dispatched for a 20 Box on Pioneer Circle for a working trailer fire. Tanker 1 supplied Jefferson's engines with water while Rescue Engine 11's crew assisted in knocking the fire. Tower 1 and Engine 12 were dispatched on the RIT. Upon arrival Tower 1 was placed in service and Engine 12 did all the overhaul and assisted the fire Marshall's in their investigation. ... (Full Story & Photos)