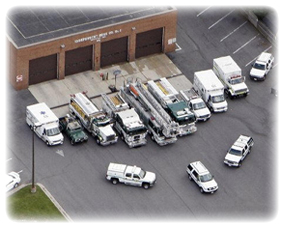 Welcome to the Official Website
for the
Independent Hose Company
Fire & Rescue Station #1
Celebrating 200 Years of Service in 2018!
The Independent Hose Company is Frederick County Maryland's Fire & Rescue Station #1. We are Maryland's oldest volunteer Fire Company in continuous operation having been instituted in 1818. We are celebrating our 200th anniversary in 2018. Check out our on-line store for our commerative coin that is being sold to help fund the various celebration activities. We have rich history as Maryland's oldest volunteer fire station in continuous operation. We have many awards and memorabilia on display in our station. Stop by for a visit.
---
We have a couple of Holiday related events occuring this month and in December. We would apprpeciate your support for these community based events. Your gracious suppport enables our volunteer efforts to provide high quality fire suppression and EMS services to the citizens of Frederick. Thank-you in advance for your support.
If you would like to donate to IHC, you can use the Donate button below or check out our Online Store where you will find IHC memorabilia for sale as well as an option to Donate. Your donation is greatly appreciated and helps us to provide high quality fire suppression, emergency medical care and rescue services to our community.
We perform the following services for our community: Volunteer & Career Integrated Team, Fire, Rescue and EMS Services, Advanced Technical Rescue, Home of "Tower 1 & Canteen 1", Fire-EMS-Rescue support to Ft Detrick and Community Event Support. We are also the home for MEDIC-1 which provides 24/7 ALS services for the citizens of Frederick City and County. This unit is staffed 24/7 by Fulltime Paramedics.
Thank You to our Community

Assistant Chief Bobby Wells, December 11

We would like to thank the community for their support in purchasing a tree from our Christmas Tree Lot Sale and for the donations received from the community fund drive letter we sent out. If you have not had a chance to donate or purchase a tree there is plenty of time! Our department relies on these fundraiser activities to help keep our department responding to your community. For more details ... (Full Story)




A Life Saved By a Professional Volunteer

Assistant Chief Bobby Wells, October 23

A job well done by an experienced Volunteer of the Independent Hose Company. Words can't expressed how grateful we are to have one of our own protecting and serving the citizens of Frederick Maryland in the manor he has. A life was saved by his bravery and compassion for human life and for that we are truly thankful. Jeff Scire is a PROFESSIONAL VOLUNTEER. We also hope for a speedy recovery of the ... (Full Story & Photos)


IHC Supports Butterfly Ridge Elementary Open House

Assistant Chief Bobby Wells, August 25

The Independent Hose Company was invited to support the Open House of Butterfly Ridge Elementary School. This new school will help to support the immediate area of Butterfly Lane and surrounding schools. There was a great turn out of new students and neighborhood participation during the 2 hour event. We would like to congratulate FCPS on this accomplishment and wish the students & staff of Butterfly ... (Full Story & Photos)


Independent takes part in state diversity and recruiting video

Assistant Chief Bobby Wells, August 08

The Independent Hose Company was selected by Maryland State Fireman's Association in cooperation with First Arriving Video production, to participate in a new recruiting video across Maryland. The recruiting video is being produce to promote fire service participation and diversity within the fire service. We would like to thank everyone for their hard work and participation in the hot temperature's ... (Full Story & Photos)


Representing at the Thurmont Fireman's Parade

Assistant Chief Bobby Wells, July 13

Members of the Independent Hose Company participated in the Thurmont Fireman's Parade. The weather was great and the enthusiasm of the community applauding our Hose Reel making its way through the streets was incredible. Also in attending in the parade was our canteen unit, and Tanker 1. Thank you to everyone who supports the Independent Hose Company and the Fire and Rescue services in Frederick ... (Full Story & Photos)

The Independent Hose Company shows off at the MSFA parade

Assistant Chief Josh Sherwood, June 23

Members of the company spent several days prepping for the annual MSFA parade to show off for our 200th anniversary. The hard work put in by all showed off and was well rewarded. The company took 8 pieces of apparatus down and won 8 different trophies. All of the officers are proud and would like the members to know how much we all appiciate your hard work!!!... (Full Story & Photos)


Outreach Program Developed by Frederick High School Student

Assistant Chief Bobby Wells, April 30

Congratulations to LYNX Scholar Zoe Carnegis for creating and designing the first student-led LYNX experience. Her presentation informed and inspired future volunteer fire and rescue personnel. #Leadership #wearethefuture #FHSProud @CadetsPrincipal https://t.co/ijyni1r56G

This is a great opportunity for high school students who want to learn about the fire service and public safety to get involved. ... (Full Story & Photos)


Winter Storm is Here. Help us Help You

Assistant Chief Bobby Wells, March 20

We ask the following safety tips while working in the snow.

- Be mindful of how long you are shoveling in the snow. it is recommended to work in short periods and to not over exert yourself.
- Pace the timing for removing snow from your sideways and driveways. The larger the snow amount gets the heavier and more dangerous it can be to shovel it.
- If you have a fire hydrant near your house, ... (Full Story)