Welcome to the The IHC Online Store !
We appreciate you stopping by for a look.
We accept donations on this page and we also currently have several items for sale.
Thank-you for your support
---
Donate to the Independent Hose Company (IHC) Frederick County Fire & Rescue Station #1
We are Maryland's oldest Volunteer Fire company in continuous operation since 1818. We consistently run the most Fire and EMS calls in Frederick County year-on-year. We own our own building, pay for own equipment to include all of the apparatus (fire engines, advanced technical rescue and ambulances) and maintenance. We appreciate your support as it enables us to support our community. Thank-you!
__________________________________________________________________________________________________________________
IHC 200th Anniversary Commerative Coin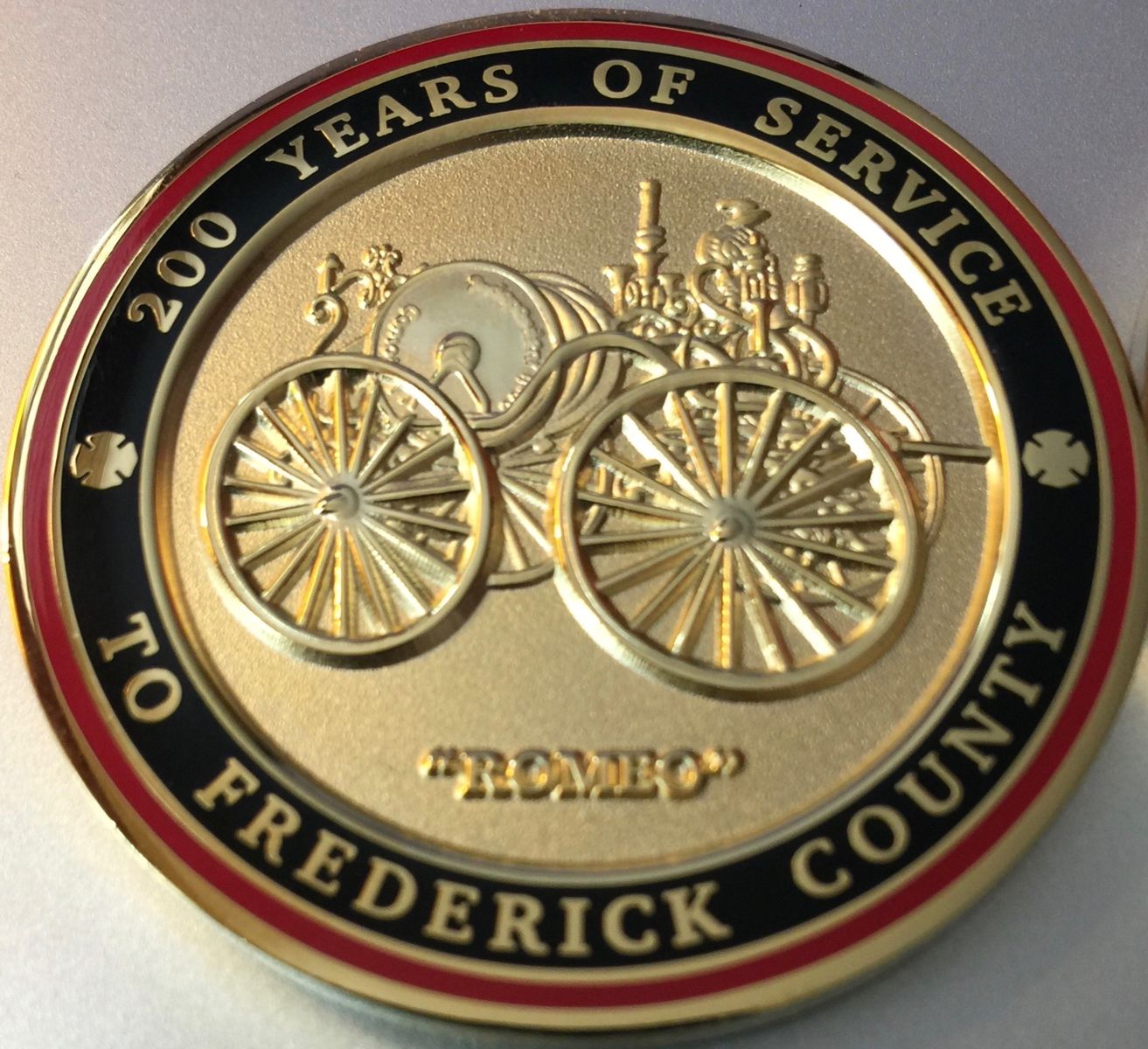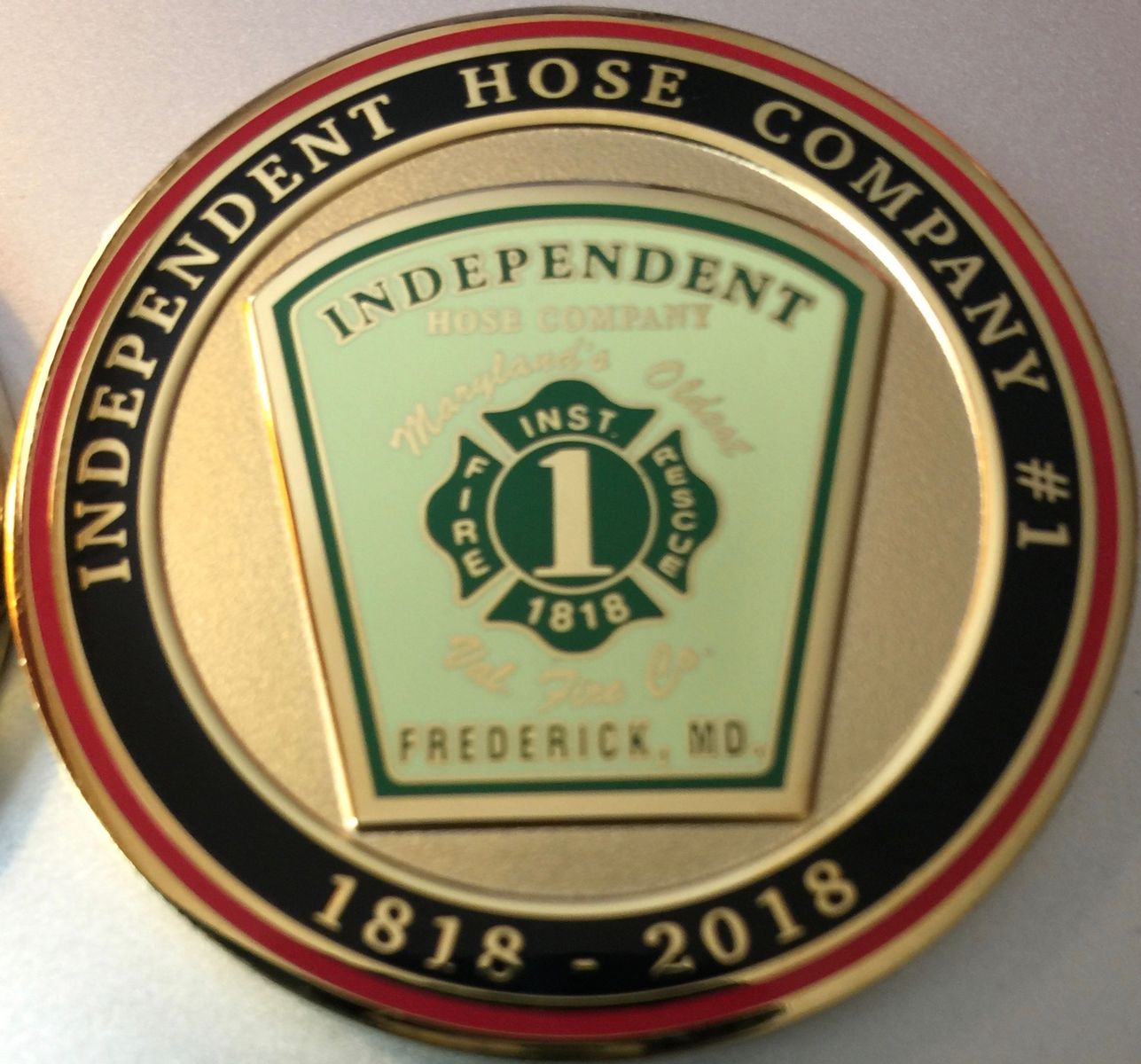 Back View Front View
The price per coin is $10 plus shipping & handling
---
IHC 200th Anniversary Commerative T-shirt
Our T-shirts come in the following sizes:
Men's: Small, Medium, Large, XL, 2XL & 3XL (Short Sleeve Only) and Youth: Large (Short Sleeve Only)
We have short & long sleeve available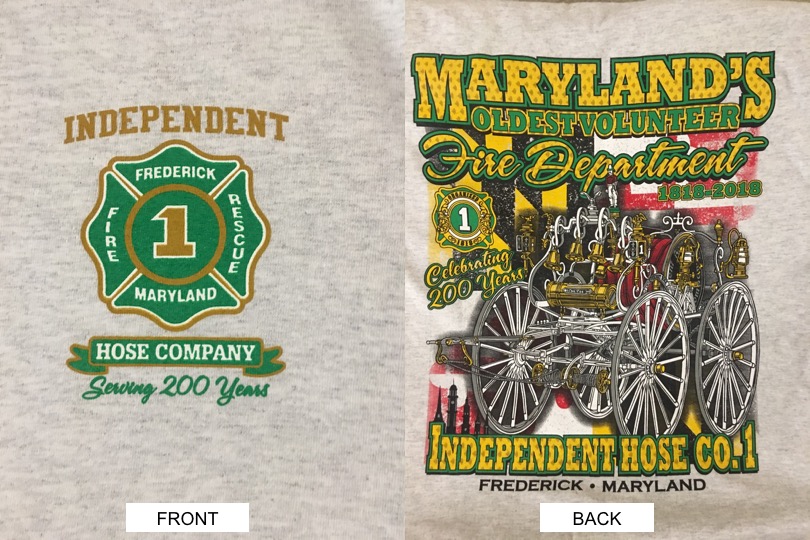 The price per Men's T-shirt is $20 and the Youth T-shirt is $15
plus shipping & handling
_________________________________________________________________________________________________________________
Tower 1 Christmas Ornament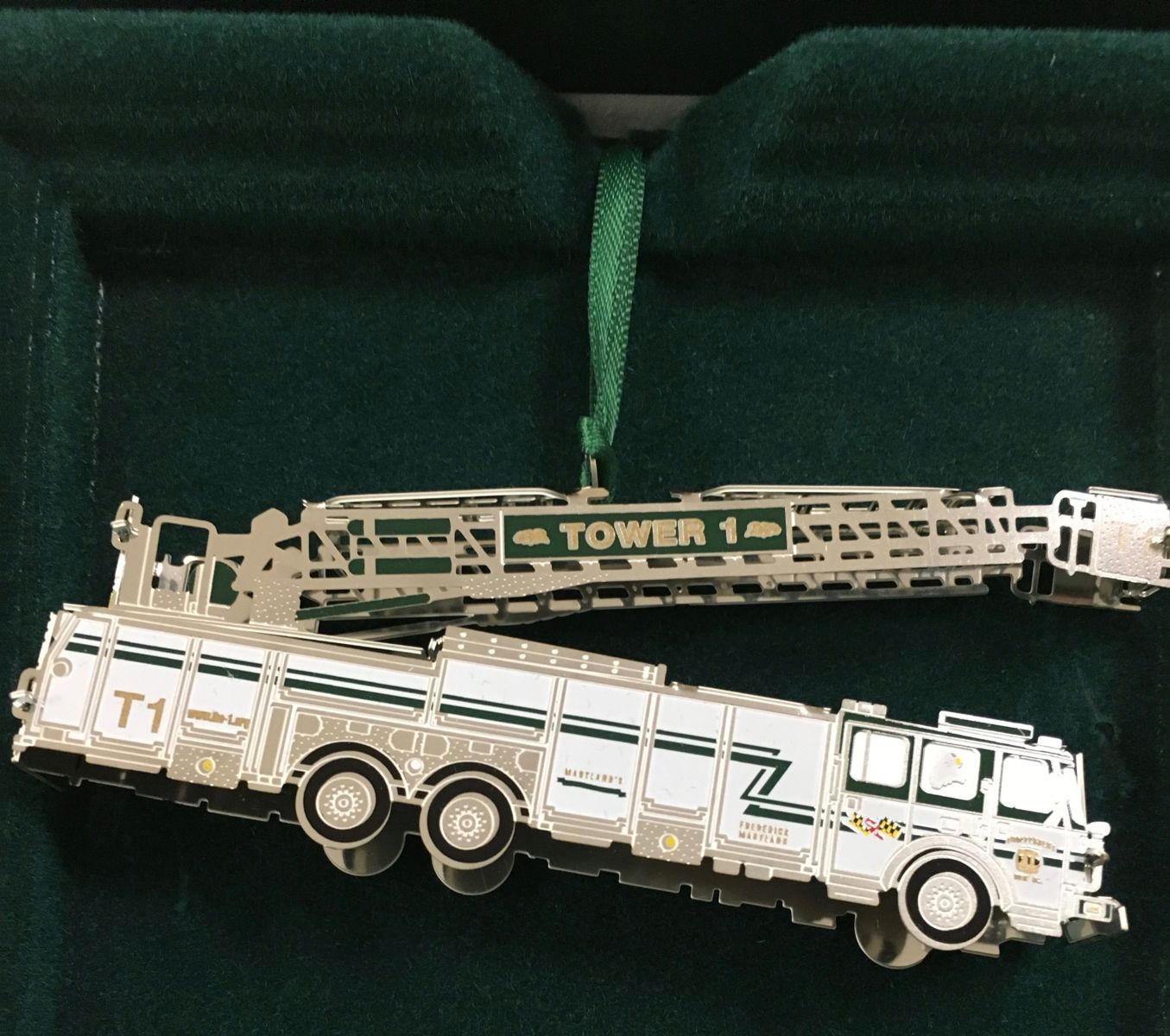 The price per ornament is $25 plus shipping & handling
---
Engine 12 Christmas Ornament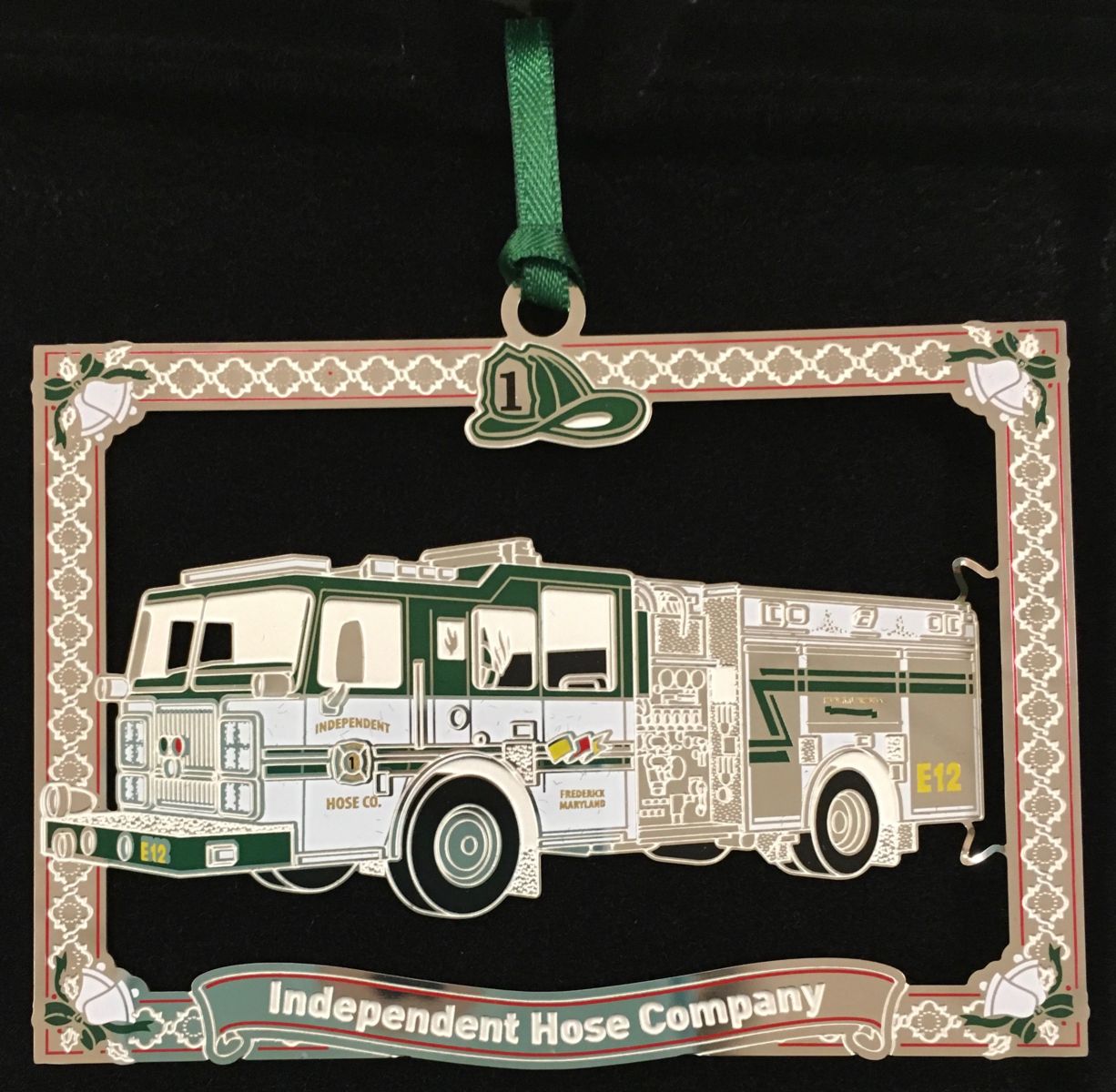 The price per ornament is $20 plus shipping & handling
---
Hose Reel (3D) Christmas Ornament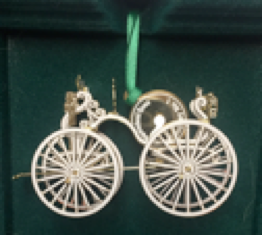 The price per ornament is $30 plus shipping & handling
________________________________________________________________________________________________________________________________
Hose Reel (2D) Christmas Ornament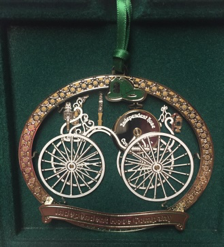 The price per ornament is $25 plus shipping & handling
________________________________________________________________________________________________________________________________